Do you know what a FLIPPED CLASSROOM IS?
Some months ago I was interested in online tools for teachers, and I discovered FLIPPED CLASSROOM! The objective is change the "old" idea of a class. We usually explain contents in class, and then children have to do some tasks at home. Here the idea is completely the opposite! In a flipped lesson pupils have to "read, watch, understand" some contents at home, and they practise everything in class. Of course there is WHY…
Experts say that children need more direct help in practical activities than in studying and understanding concepts. They agree in the idea that education should give more support in real activities than in studying concepts.
Tthat's why today I show you some tools you can use in order to create flipped lessons. They are all easy to use and easy to share with your students.
After working some months with them, I have chosen the best 5! HOPE YOU FIND THEM USEFUL!
This is a really good way to organize different ressources ( videos, music, images, webpages…) The objective is find a general picture and add everything related with it. I created some lessons using this tool. It can be helpful for those visual students, and you can add all the important information for each topic.
This is one of my favourite ressoures because you can create a complete lesson based on a video. Of course videos aren't the only way to create flipped classroom lessons, but they are a good tool. Ted Education gives you the possibility to choose a lesson and edit it with your own ideas. They also have good educational videos about many different topics.
For those BOOK LOVERS, I present you EPIC! This is an amazing website where you can read online books. You can create folders and invite students. It is a good way to make them read in a different way. Some schools have some reading programmes where children is asked to read and comment books. In my opinion this is a good way to share opinions and recomend good readings!
This tool let you create quizes, discussions and surveys. I like to use it because they help my students in reviewing contents. There are different options, and the result is really motivating for them!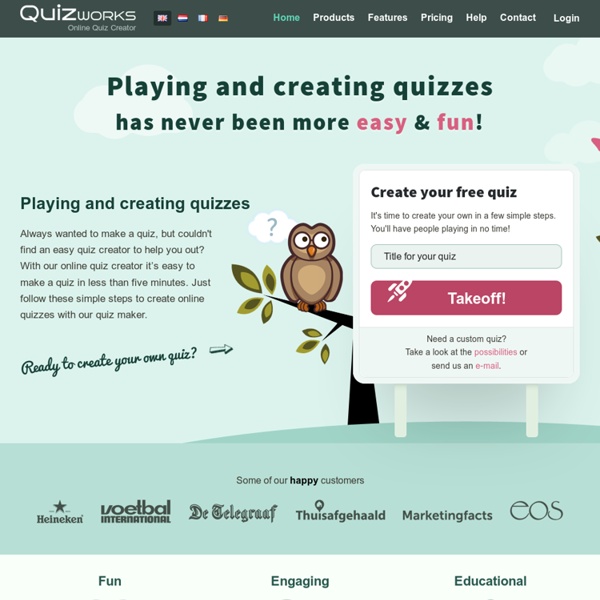 Quizworks tool is similar to kahoot. With this app you are able to create onlie quizes. It is very easy to use, because they have very simple editing options. My primary students love it!
WHAT DO YOU THINK ABOUT FLIPPED CLASSROOMS?
Feel free to give your opinions!